Mark Aaron Murnahan is proud to carry a badge of "the geek behind the geeks".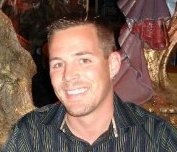 Mark created his first company at age sixteen and while his peers were thinking about prom dates, he was managing multiple companies. In his 21 years of business ownership and executive management, Mark has worked hard to prove that if a person wants something badly enough that they can do nearly anything. His experience in Internet marketing dates back to the relatively primitive days of the Internet, in the mid-1990's.
A lot has changed over time, and Mark has been an industry leader each step of the way. As a founder of YourNew.com, Inc., Mark developed one of the top wholesale Internet access providers in America servicing a broad range of reseller Internet offerings. In addition to his work at YourNew.com, Mark provides Internet marketing consulting services and welcomes your participation in his blog at aWebGuy.com.
After having used Twitter since its infancy and watching it evolve in 2009, Mark became convinced that it had become the most engaging social media tool ever. In early 2009, after multiple requests from Twitter users, Mark decided that it was time to condense what he had learned into a book. In July 2009, he released "Twitter for Business: Twitter for Friends" in order to help others realize the immense value of Twitter.
Mark resides in Topeka, Kansas with his wife, Peggy, and three children, ages seven years, four years, and seven months. Mark and Peggy enjoy racing, riding motorcycles, raising three very happy children, entertaining friends with dinner parties, attending concerts, and their engaging careers as officers of YourNew.com, Inc.